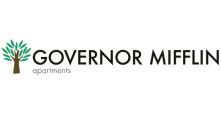 Your Review
Submit a Review

Resident Reviews
Amazing
|

Recommended: Yes
It is well maintained|Recommended: YesI would tell them it is a good place to live
Great Apartments|Recommended: YesThe staff are friendly and knowledgeable. Maintenance is quick to respond to any issues I might have. It's generally very quiet, and the people are very friendly. The amenities and features are great. I am so satisfied with this apartment
So far, so good.|Recommended: YesPlenty of space in apartment. Parking is never a problem. Havent had any isse with hot water yet which is a plus. Water from kitchen sink smells tastes funny. When it's windy, the roof really rattles. Other residents could be more courteous in regards to laundry room useage. Other users of fitness center could be more attentive to rules and wipe off equipment after using, like it is posted. But overall, after being here almost 5 months, not any REAL complaints yet.
Best apartments I have lived in|Recommended: YesThe grounds is kept in a nice clean manner, parking is always available, staff is super friendly and responsive.
Happy for 14 years|Recommended: YesI lived here for 14 years before buying a house. Sometimes wish I still lived there Was very happy there. Maintenance response time good, very nice staff, great pool, nicely kept grounds. A noisy neighbor here and there but that's anywhere - most people were very nice. Convenient location and very reasonable rent.
Nice apartment|Recommended: YesGood place to live before you buy a home. Maintenance is pretty on top of things. Few minor issues but nothing too big to complain about.
Governor Mifflin Community Living|Recommended: YesI would like to start by saying that I lived at Governor Mifflin Apartments for almost 16 years. I seen many people come and go over the years, heard lots of things. I can honestly say that I never had issues with the apartment, other residents or the maintenance staff office staff responding to my few needs or requests. I was even asked about upgrades but I didn't feel I needed them. I was very satisfied with everything in my apartment. I will go on to say that my experiences at GMA was nothing less than pleasurable. I have read other less than complimentary reviews about GMA and can honestly say that my experiences have been very very satisfying. In my nearly 16 years I have made new friends that I will cherish and continue to keep in touch with. The only reason I left GMA was I purchased a house. I think all the amenities that GMA offers, gym, pool, 24 hr maintenance, reasonable rent, made living in the community a pleasure. I would not hesitate to recommend GMA to anyone looking for an apartment. When I was looking, I did check out a few other communities but GMA had the best to offer. I want to take this time to thank everyone at GMA and wish them well. Stephen Savage-Formerly in 115G
Excellent establishment and experience|Recommended: YesI can honestly say, without a doubt, living here was the best decision of my life The staff is very nice and professional, maintenance always does their best to get the job done and on time when you need them the most, the overall construction of the buildings so done in a manner that you hardly hear any noises from neighbors, and I love having 24 7 access to a gym as part of me living here. Governor Mifflin Apartments is the best apartment complex I have ever had the pleasure to be a resident of.
A great place to start out on my own.|Recommended: YesShillington is a nice place to live in. The apartment was great for the price. Never had any major issues and maintenence was always fast and friendly. Would definitely recommend to family and friends.
Good |Recommended: Yes location is great , has access to stores and apt rooms are good size
Okay Living |Recommended: YesIt's a good place to live in.
Great apartment for great price.|Recommended: YesApartment location is convenient to surrounding areas. Property is well maintained and community is friendly.
Is a great place to live over all |Recommended: Yesgreat place to live, responsive maintenance and nice apartments
A good place to live|Recommended: YesThis place is great for my and my family, I really like it.